Alumni Updates

JENNIFER CROFT (CLS PhD, '20) has been awarded a Guggenheim Fellowship for Fiction. Jennifer is also shortlisted for the 2022 International Booker Prize for her translation of The Books of Jacob by Olga Tokarczuk.  
KRITISH RAJBHANDARI (CLS PhD, '19) had his article published in Comparative Literature (June 2022, Duke University Press), a special issue on Indian Ocean Literary Circularities. The article is based on one of the chapters from his dissertation. Here is the link to the full article.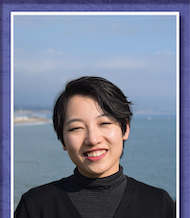 JEONG EUN ANNABEL WE joined Asian Languages and Cultures as Assistant Professor in Fall 2021. Alumna of CLS, Annabel is thrilled to be a part of the Comparative Literature community at Northwestern again. Annabel's research interests include modern Korean literature (particularly speculative fictions broadly construed) and culture and decolonial thought, paying attention to settler colonialism in the Pacific and global South dialogues. In 2021-22 AY, she worked on her book manuscript on the questions of immobility and de-coloniality in Korean and diasporic literature and culture of the transpacific, engaging the ongoing militarism and settler colonialism in the region, and a book chapter in an edited anthology and an article on settler affects. She offered new undergraduate courses in Spring 2022 on disaster narratives and feminist, queer, and disability justice in South Korea. Annabel is also pleased to sponsor the undergraduate Critical Theory reading group led by undergraduate students Nick Corvino and Sasha Deng this year, a group she co-founded in 2012 with support from the program in critical theory, Kaplan Institute, and CLS. And in May 2022 Annabel was enthusiastically appointed as a member of the core faculty in CLS!

---
alumni updates - Placements
Maïté Marciano ('22) - Visiting Assistant Professor of French and Comparative Literature, Northwestern University

Menglu Gao ('21) - Assistant Professor of English, University of Denver

Jonas Ronsenbrück ('20) - Assistant Professor of German, Amherst College

Scott Newman ('20) - Lecturer, English, University of California Los Angeles

Sonia Li ('18) - Product Manager, Mentor Collective

Caitlyn Doyle ('17) - Lecturer, Literature Department, MIT

Frederika Tevebring ('17) - British Academy Postdoctoral Fellow, Kings College London

Benjamin Robinson ('16) - Assistant Professor of German, NYU

Ayse Ozge Kocak ('15) - Senior Administrator, Student Affairs, University of Chicago

Stanley Bill ('14) - University Associate Professor in Polish Studies, University of Cambridge

Jennifer Croft ('13) - Founder, Buenos Aires Review, Writer, Translator

Julia Ng ('12) - Senior Lecturer in Critical Theory, Goldsmiths, Studies, University of London

 

BACK TO the TOPback to homepage