Department of Slavic Languages and Literatures & Comparative Literature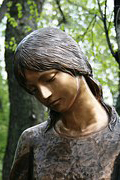 The Department of Slavic Languages and Literatures provides our Comparative Literary Studies students with an interdisciplinary approach to the study of Russian language and literature encompassing a range of other courses on the languages, culture, film, poetry, drama, and history of Eastern Europe. The department is comprised of a lively group of multidisciplinary scholars with broad interests who engage in a variety of research and teaching projects on many areas of Central and Eastern Europe. They successfully provide a strong, cutting-edge curriculum from a traditional focus on Russian literature and culture, with special strengths in literature, poetry, art, philosophy, the novel, intellectual history, translation, film, and language and linguistics.
Visit the Slavic Department home page.